Moire Fringe on Cinema screens & Solutions
페이지 정보
SPECTRO
Date
2016-06
본문
※Click the image if you want to look closer
※Moire patterns could be seen little bit different on your monitor or other devices.
This picture shows general Moire Fringe Patterns on cinema screen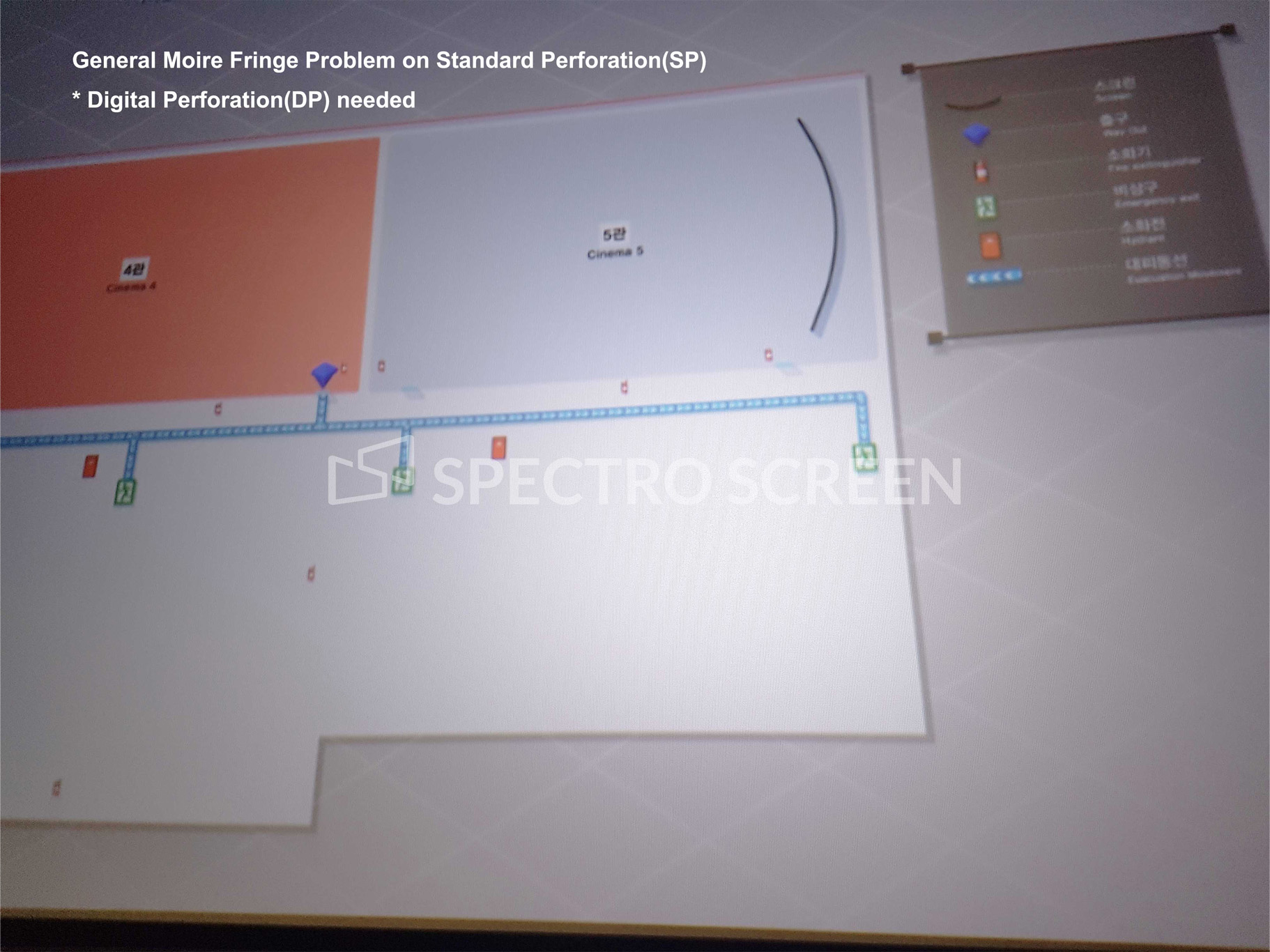 Moire Fringe appears by interference of perforation patterns and projector's pixels. 
 Also it is on the TV, Cell phone, LCD, Etc.


Moire patterns have varying intensities each site. 
​ 
The audience may don't recognize the patterns when it's not strong, but once the audience recognize the patterns,
It is seen constantly, so the patterns make disturb the audience for watch the movie .
To solve this problem,
SPECTRO Developed & Released the Digital Perforation(DP) Patterns with in-house technology.
As you can see in the below picture, 
DP screen is able to highly reduce the Moire Fringe.

Spectro Screen will not rest until we reach out to every corner of the world so that more nations enjoy our quality screens and service. 
Thank you