Digital Perforation Pattern for 4K Laser Projector
페이지 정보
SPECTRO
Date
2016-05
본문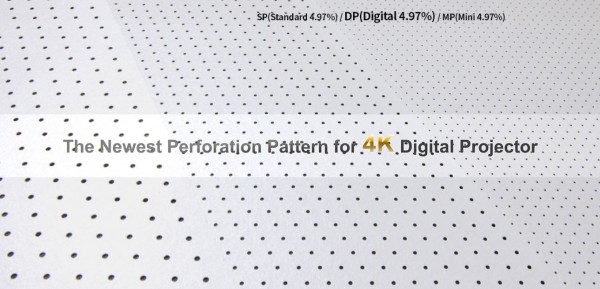 SPECTRO SCREEN just release 4K Digital Perforation Screens(DP) for Laser Projector.
DP has 0.8mm of hole size and 2.5mm gap between holes.
Open area is same as Regular(SP) and Mini(MP) holes(4.97% of Sound transmissivity).
DP is released for against moire fringe of Laser Projector.
Contact us and experience advanced quality!